COVID-19, How can one travel to Greece – Health Protocols of WELCOMMON HOSTEL and tourist businesses

WELCOMMON HOSTEL re-opened after the 1st lockdown, on 1st of June, 2020. We have also restarted our social activities, our intercultural courses open4all respecting health regulations. Booking now whenever you come, you support our innovative and cooperative hostel as well as our social and green projects.
Let's make #safestart a better, resilient and sustainable one. First priority remains always our/your health and the one of our loved ones. We stay safe. We communicate, be inspired and learning – now we need it more than ever before. We care about the others, we are social active.
As Covid-19 continues to be a reality of life and travel for all of us, here's what you need to know to remain up to date about the specific measures currently in place in the City of Athens – and what is and isn't allowed.
At all events, the authorities request the respect of social distancing between shop owners and customers; to limit the number of customers per footage when indoors; and to mandatorily use a mask in public transports, taxis and hospitals; and when visiting public services and shops.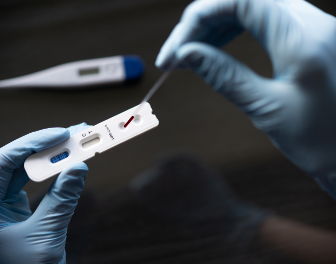 1. How can one travel to Greece?
From 15 March 2022 onwards, travellers visiting Greece are no longer required to fill out the Passenger Locator Form (PLF). Additionally, as of Sunday 01.05.2022, all travellers arriving in Greece, regardless of their country of origin, are no longer required to display a valid certificate of vaccination or recovery from COVID-19, or evidence of a negative test result from SARS-CoV-2 infection (PCR or Rapid Antigen test).
However, a simplified PLF remains in operation, the completion of which is OPTIONAL, for the sole purpose of enabling the traveller / family to issue an EU Certificate of negative or positive COVID-19 test result.
Health Protocols of Tourist Businesses we have to implement together.
Every hotel in Greece is obliged to draw up and follow a protocol in accordance with the instructions of the Tourism Ministry.
What are the health protocols for the people working in the tourism sector?
Employees in the Greek tourism sector are being vaccinated with the general population, according to government planning. In addition, they are encouraged to test frequently.
What will apply to guests during their stay?
During their stay in Greece, foreign visitors must follow all measures that apply to Greek citizens.
As of 01.06.2022, face mask requirement in indoor areas is lifted. It only remains mandatory for all passengers, except children under the age of 4 and those with respiratory problems, on local public transport (city busses, metro, tram) and in those areas of cruise ships, pleasure boats, yachts and ferries where the use of mask is required, according to the relevant health protocols.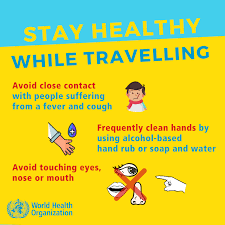 General information – Mandatory actions

Are there business activity health protocols in force?
The Greek Ministry of Tourism has released specific Health Protocols against COVID-19 to be applied by all Greek tourism enterprises for their safe operation in the aftermath of the COVID-19 pandemic. Health Protocols apply to all Greek tourism enterprises and aim to reduce the risk of coronavirus transmission to employees and customers.
The administration / management of hotels with a capacity of more than 50 rooms are obliged to develop an action plan and individual protocols for each section of the establishment. More specifically, the aim of the action plan is for the hotel to take measures to prevent and effectively manage suspected Covid-19 cases in order to limit the spread of the virus to staff and guests.
The action plan must comply with the recommendations of Greece's public health organization – EODY and will be revised according to developments.
According to each action plan:
• hotel management must appoint a health coordinator to supervise that protocol is being followed and individual persons to supervise each hotel section (eg F&B, housekeeping).
• hotel staff must be trained to follow and execute on action plans
• all hotels will be required to have a doctor on call, who will act on the instructions of EODY for testing suspected cases of Covid-19. At the same time, through telemedicine, doctors will be able to monitor suspected cases.
Action plans will note which hotels have been accredited by certification bodies (optional) in terms of taking measures to prevent and treat coronavirus cases.
Operational plan for managing Covid-19 cases (all hotels)
All tourist accommodation establishments, regardless of size, are obliged to draw up an operational plan to be able to manage suspected Covid-19 cases, in accordance to the current instructions of EODY.
Each establishment must appoint a coordinator to supervise that the proper management of suspected coronavirus cases is being followed out.
EODY must be informed on the personal details of all coordinators and collaborating doctors.
Can I quarantine at my hotel if I am diagnosed with COVID-19?
Visitors who have been diagnosed with COVID-19 upon arrival can optionally isolate at their booked hotel, as long as the length of their stay at the hotel covers the isolation period.
Hotel staff
• All staff members must be aware of how the Covid-19 virus is transmitted; be able to provide information to guests; be trained on practices for cleaning and disinfecting identified spots; follow hygiene rules to avoid transmitting the virus (frequent hand washing, avoiding handshakes, physical distancing, avoiding contact of hands with eyes, nose and mouth and respiratory hygiene)
• Every hotel must provide each staff member with personal protective equipment (masks, gloves)
• Staff are advised to stay home and seek medical attention if they experience symptoms related to the disease, notifying the hotel's health coordinator.
• If a staff member comes in contact with a Covid-19 case, they must report it immediately to the hotel's health coordinator and be excused from work.
Communication
• All hotels must inform their employees, guests, contractors, suppliers, visitors and the general public on the measures of their action plan.
• It is recommended for all hotels to update their websites with a dedicated Covid-19 section, which will include updated information on the their new policy of taking increased hygiene measures, changes in opening hours of common spaces and modification of check-in / check-out duration. Hotels may also provide this information with their available means.
Accommodation services
Reception desk / concierge
• Staff members are obliged to follow the necessary hygiene measures (frequent hand washing), keep the appropriate distance (at least one meter from customers) and avoid handshakes.
• When requested, staff should be able to: a) inform guests on the hotel's rules and the new measures taken to address incidents, b) provide useful information to health care providers regarding the locations of public and private hospitals, Covid-19 reference hospitals and pharmacies in the area and c) provide personal protective equipment (masks, gloves) when requested.
• It is recommended for hotels to provide information on basic health instructions.
• Each hotel must have a medical kit available for the occurrence of an incident, which will include disposable gloves and masks, antiseptics, cleaning wipes, apron, long-sleeved robe, laser thermometer.
• Staff must be in the position to identify symptoms and report them directly to the health coordinator.
• Plexiglass windows can be placed at reception (optional).
• The reception desk must have an antiseptic for use by the customer (fixed or non-fixed devices)
• Frequent disinfection of reception desks is recommended.
• The hotel should arrange the reception desk and furniture in public areas in such a way in order to keep the space open, add floor markings and properly manage queues in order to reduce waiting times.
• Queuing at reception during check-in / check-out must be avoided
• It is recommended to use electronic alternatives for check in-check out (eg mobile concierge, use of tablets that can be disinfected after each use).
• Credit or debit cards are recommended for payment of hotel costs (cash should be accepted in only exceptional cases). Bills, invoices and receipts are recommended to be sent by email.
• All key cards must be disinfected.
• Mandatory extension of duration of check-out and check-in times between stays (check out by 11am and check in from 3pm) so that rooms can be thoroughly cleaned and disinfected and aired out through natural ventilation.• Non-hotel guests are prohibited from entering hotels.
Cleaning, disinfection, housekeeping (rooms and public areas)
• All hotels are obliged to follow enhanced disinfection and deep cleaning practices in accordance to EODY instructions. Special cleaning instructions for rooms are also provided for Covid-19 cases.
• All hotels must reinforce their sanitation services in all public areas and pay special attention to cleaning "high-frequency touch points" such as door handles and elevator knobs.
• Meticulous cleaning and very good room ventilation must take place between stays of guests.
• Guests with symptoms should be monitored (discretely).
• The frequent cleaning of rooms during the stay of guests should be avoided (this is for housekeeping staff to avoid coming in contact with possible cases and to prevent further transmission).
• The daily change of sheets, pillowcases and towels should be avoided and only carried out only upon the request of guests.
• It is recommended to remove immaterial objects (pillows, bedding) from all rooms.
• It is recommended to remove shared multi-purpose items such as menus, magazines, etc.
• TV and air conditioner controls should have disposable covers.
• Fabric surfaces (eg furniture upholstery) should be cleaned with a steam appliance.
• The doors and windows of all rooms should be opened daily for natural ventilation.
• Notification (on room doors or inside rooms) is recommended so guests are informed on when and how their rooms were cleaned.
• It is recommended to place individual antiseptic gels in each room.
Food services – Kitchens
• All kitchens in hotels are obliged to follow Hazard Analysis Critical Control Points (HACCP), an internationally recognized method of identifying and managing food safety related risk.
• Goods must be received by specific staff members who always wear gloves and masks.
• All kitchen staff members should keep distance from one another, in accordance to the requirements of health authorities.
• Entrance to the kitchen area is prohibited for the public.
Food services – Restaurants (a la carte, buffet, breakfast rooms) and bars (indoor and outdoor)
• The same rules apply as in restaurants and bars in the country, according to the current legal framework. All restaurant and bar managers must implement social distancing through table spacing and guest seating.
Playgrounds
The same rules apply as in regular playgounds, according to the current legal framework. Overcrowding should be avoided and social distancing rules apply.
Air conditioning and space ventilation
According to the Health Ministry's guidance on "Taking measures to ensure public health from viral and other infections during the use of air conditioning units", special attention should be shown on non-recirculation of air and allowing natural ventilation in rooms and other areas (by shutting down the system that deactivates air conditioners when doors are opened).
Venues
Conference rooms, ballrooms and event areas are allowed to operate according to the current legal framework. Rules for social distancing, seating distribution and gathering size apply. A specific number of guests are allowed in each space, depending on size.
Shops operating in hotels
The same rules apply as in shops operating inside other establishments, according to the current legal framework. Social distancing rules apply. Special floor markings should be used for guests to maintain the proper distance (1.5 meters) from one another. Other restrictive rules regard how many people are allowed in one shop, depending on size.
Public areas (outdoor and indoor)
Public areas include lobby, seating area, outdoor seating, etc. (not decks around swimming pools). Social distancing rules apply.
• Recommendation to avoid the use of elevators. Installation of disinfectants at elevator entrances and recommendation for use upon entrance and exit. Frequent cleaning of elevators especially on "high-frequency touch points" such as handles and knobs.
• Signage and floor markings must be used to remind customers to keep their distance from one another.
• Installation of antiseptic solutions (fixed or non-fixed devices) in all public areas.
• Furniture should be moved in public space layout for physical distance to be kept to avoid overcrowding (4 people / 10 sqm)
• Hotels are recommended to allow guests to park their own vehicles rather than provide a valet service. If a valet parking service remains, the valet must wear a non-surgical mask and gloves.
• Hotels are advised to examine the possibility of suspending the operation of inhouse business centers. As an alternative, hotels can provide guests with wifi access. Printing services or other business services can be provided through the connection of a personal device of guests.
• Overcrowding in restrooms should be avoided.
• Rules apply to hotels that offer access to beaches. Physical distancing rules apply for seating (sunbeds, chairs, sun loungers, etc.). The layout of these seats should be as such that the distance between two people under two different umbrellas is at least 3 meters in each direction. Bathers should be discouraged from placing towels or beach mats between umbrellas.
Transfer Service
• Use of a mask by passengers and drivers.
• It is recommended for drivers to provide antiseptic.
• Drivers must avoid handshakes.
• Drivers must ensure that the vehicle is naturally ventilated.
• Drivers of club cars must wear masks and gloves. The vehicles must be disinfected after each use. There are no restrictions on the number of passengers for open top vehicles (golf cars)
COVID-19 | Updates in Greece
Here you will find all the info related to COVID-19 Self-tests following the isntructions and regulations of the official Government website and EODY.
We are all tired of the Covid-19 pandemic, but our actions can still make a big difference. It is very important for all of us to participate to the response to the pandemic. With the Self-tests people protect both their own health but also the health of their loved ones. Find all the information you need to know here.
The COVID-19 self-test is obligatory for certain categories of people, as explained below. If you have taken a home test and tested positive for the new coronavirus, you may have a new test to confirm the first test result. This can be done either privately or in a public institution (see below) within the next 24 hours.
Where can I find a self-test?
In pharmacies! Adult students receive self-tests showing their AMKA, PAAYPA or temporary AMKA (PAMKA) and an identification document (such as the asylum card or residence permit). For the minor students, the parents / guardians can receive the test, showing the AMKA, PAAYPA or temporary AMKA (PAMKA) of the student and a document of their own (parents / guardians).
If you do not have AMKA, PAAYPA or temporary AMKA (PAMKA) or if you encounter any difficulty, visit one of the public services in the list here (in Greek only) and here in English.
How do I do the test?
Here is a video demonstrating how to perform the self-test (in Greek).
If you are a student, see the video "The most important test takes places outside the school!"
What should I do if my test is positive?
How should the medical material used for the self-test be disposed after its conduct?
If the test is negative, you should dispose of the self-test in the common rubbish bin. If the test is positive, it should again be discarded in the common wastebins, but in two well-closed bags. Self-test waste is not disposed of in the BLUE RECYCLING BINS and is not disposed of via wastewater.
Reporting the results of the COVID-19 Self-test
If you are working in the private sector, especially in the retail, tourism, manufacturing, food, or transportation sectors, you can report a positive or negative self-test here and issue a statement here
If you are a parent / guardian student or adult student, you can report a positive or negative self-test and issue the COVID-19 School Card here. Alternatively, you can print, complete and sign the document yourself; the form can be found here.
Frequently asked questions
What should I do if I don't have AMKA or PAAYPA of if I am having difficulty identifying my AMKA in the system?
For those who don't have PAAYPA or AMKA, and they don't have an AFM number or IDs, they can get a temporary AMKA (PAMKA) by the KEP offices.
With the temporary AMKA (PAMKA) you can:
have a self-test
register the result of the test to the [online platform]( self-testing. gov.gr)
issue the statement of results
have a Covid-19 appointment based on the planning of the vaccination population groups.
To get a temporary AMKA for self-test you need the following documents:
special identity card of expatriate
Birth certificate
passport
temporary or permanent residence permit
any other identification documents
Visit the page to request a temporary AMKA (PAMKA)
For finding your PAAYPA, visit the official website (available in more languages).
For finding your AMKA, visit the official website here (in Greek).
What applies to children asylum seekers?
In the case of children asylum seekers, parents/ legal guardians may authorize (through an Application – Responsible Declaration) the School Principal or Refugee Education Coordinator to enter the online platform with his/her personal taxis codes in order to issue the school card for COVID-19 (for the child).
In the case of unaccompanied children, the staff of the Reception and Identification Center (KYT) or of the Reception Facilities, or of the Shelter where the unaccompanied child stays, may fill in and sign (in handwriting) the COVID-19 school card for the unaccompanied students, in accordance with the template available here
It is noted that when AMKA is mentioned in the specific template, it should be understood to refer also to the temporary AMKA (PAMKA) as well as to the PAAYPA.
The self-test should be conducted in the presence of the staff of the above-mentioned facilities, in compliance with the instructions in the brochures.
How will the self-testing.gov.gr registration Platform work?
Upon entering this Platform, students and teachers will be able to choose one of the categories:
Reporting of result of self-test for COVID-19: Reporting of result for the general population and teachers, members of Special Teaching Staff, the Special Auxiliary Staff, administrative and other staff of the schools.
School card for COVID-19: Reporting of results for the issuance of a school card for parents / guardians of students and adult students.
After entering one of the options, personal data is confirmed and then the users state the result of the self-test they performed in order to issue the corresponding document.
What happens if the self-test result is positive?
If the test is positive, individuals should issue a school card with a positive result (students) or a statement of a positive result (teachers, Special Teaching Staff, the Special Auxiliary Staff, administrative and other staff of the schools). Moreover, they should take a second test (retest) within 24 hours, either in one of the permanent public institutions proposed, or privately, if they wish, at their own expense.
In case the re-test is positive, the EODY Protocol should be followed. If the re-test is negative, then a relevant certificate is issued by the public institution confirming the negative result. In this case, students, teachers, special teaching staff, special auxiliary staff, administrative and other staff of the schools return to the school unit, showing the above certificate.
Where can individuals take the second test (re-test)?
A list of public facilities where you can undergo a second rapid test can be found here (in Greek only) and here in English. They operate in the morning hours from Monday to Friday as well as on Sundays. In the list you can see the exact location and working hours. In order to undergo a COVID19 test in these locations, you must submit the relevant certificate from the website self-testing.gov.gr (positive result of the COVID19 self-test).
More information can be found here (in Greek).