Special offer in December: Stay in WELCOMMON HOSTEL and participate in social and cultural activities

Special offer for you. Create memorable moments with WELCOMMON HOSTEL in December and transform your ordinary trip into an extraordinary one!
Discover the real hostel/hotel experience staying in our innovative and with social impact WELCOMMON HOSTEL and participate in a number of social and cultural activities without cost for you. Take part in our new Winter Market from Monday 16 December to Sunday 29 December. $ floors of our WELCOMMON HOSTEL will host stands and cultural activities of a number of social and environmental organisations, local producers, communties of migrants and refugees, social enterprises and cooperatives, artists, musicians.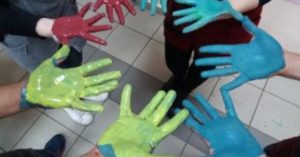 Dear visitors of the Welcommon Hostel, the week (16/12 to 22/12), the volunteers of the new «Art Program» invite you to create your own creative stand and to exhibit your artwork and handcrafts for the Winter Market! Come with your ideas, your creativity and your materials: pens, felt-pens, papers, fabrics, cans, sticks glue… We will provide you some equipements too: painting materials, corks, and magazines…
We will welcome you come and create with us during Wednesday 18th and Thursday 19th from 10:00 am to 1:00 pm. And Friday the 20th, Saturday the 21st, and Sunday the 22nd of December from 2:00 pm to 5:00 pm to invent together, in a festive and happy atmosphere.
We can create jeweleries, pastry, upcycle and recycle items, share beautiful stories and whatever you want to try.
Finally, the week-end from Friday the 27th – Sunday 29th of December, you could set up your own stand at the Winter Market with professionals and exhibit your creations from 10:00 am to 8:00 pm.
Enjoy !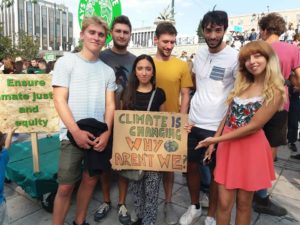 Chers visiteurs du Welcommon Hostel, la semaine prochaine (16/12 au 22/12), les volontaires du nouveau «Progamme Artistique »  vous invitent à créer votre propre stand que vous présenterez dans le cadre du Marché d'Hiver !
Venez avec vos idées, votre créativité et votre matériel : stylos, feutres, papiers, tissus, boîtes de conserve, colles… Vous aurez également accès à nos équipements: machines à coudre, peintures, bouchons, magazines…
Nous vous accueillerons le Mercredi 18 et le Jeudi 19 de 10:00 à 13:00.
Et le Vendredi 20, Samedi 21 et Dimanche 22 Décembre de 14:00 à 17:00 pour créer ensemble dans une ambiance conviviale et chaleureuse, de jolis bijoux, des gâteaux, des cadeaux faits à partir de matériaux recyclés, de belles histoires et tout ce que vous aurez envie de proposer.
Enfin, le week-end du Vendredi 27 au Dimanche 29 Décembre, vous pourrez installez votre stand au Marché d'Hiver en compagnie de professionnels et présenter vos créations de 10h à 20h !
Enjoy !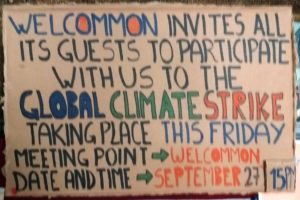 WELCOMMON HOSTEL is an innovative hostel with social impact as well as a center of social and green innovation, intercultural dialogue and socializing. We operate 'for good and not-for-profit' which means your stay should be cheaper while contributing to something amazing like social empowerment, social inclusion, greentransition, comic and language lessons, arttherapy projects. Any surplus of funds will be reinvested in affordable hostelling and social / green projects, not shareholders.
Booking your stay in  WELCOMMON HOSTEL ensures we can continue to offer our services and social – green activities.