Location
The Welcommon Hostel is located in the center of Athens, at the heart of youth, social and cultural activities, easy to reach with public transportation:
How you can arrive to our building
From the airport you can take the Metro (line 2- direction Agia Marina) and disembark at Syntagma. At Syntagma you change line and take Metro line 3 – direction Anthoupoli. You disembark at Omonoia and you need 5 minutes walking! Don't forget to use our Google Maps link! This route will take you from 1 hour and a half to 2 hours according your waiting time for the Metro in the airport.
Here you can find some info about the tickets:
https://www.athenstransport.com/english/tickets/
And our location:
https://goo.gl/maps/kmf8wHPUwHA2
Some minutes walking distance from the WELCOMMON Hostel are the: 
 Famous Squares 
Kanigos Square, which is located in downtown Athens, a starting point for several bus lines. Here is the interesting building of the Ministry of Commerce. The square is a large triangular open space cleaved by a major city street, Academy Street. It has many shops, cafes and stores selling a variety of products
Omonoia Square, which is a central and one of the oldest squares in the city of Athens, at the intersection of six main streets. It marks the northern corner of the downtown area defined by the city plans of the 19th century. It is one of the city's main traffic hubs. It is served by Omonoia train station. It is an important shopping centre
Syntagma Square, the central square of Athens, located in front of the Old Royal Palace, a building of the 19th century, housing since 1934 the Greek Parliament. It is named as Syntagma, after the Constitution  (Syntagma) that the first King of Greece was obliged to grant after a popular and military uprising on 3 September 1843. It is the most important square of modern Athens from both a historical and social point of view, at the heart of Greek politics and commercial/financial activity
    City sightseeing Athens
Exarcheia Neighborhood, a neighborhood renowned for being Athen's historical core of radical political and intellectual activism as well of youth centers
Plaka Neighborhood, the old historical neighborhood of the city, known as the "Neighborhood of the Gods" due to its proximity to the Acropolis and its many archaeological sites as well as Monastiraki and Psiri
Athens Polytechnic / National (Metsovian) Technical University of Athens, one of the oldest higher education institutions of Greece and the most prestigious among engineering schools and a suite of magnificent neo-classical buildings by architect Lysandros Kaftantzoglou
Building of the National Library Greece, designed by the Danish architect Theophil Freiherr von Hansen, as part of his famous Trilogy of neo-classical buildings including the Academy of Athens and the original building of the Athens University. It was founded by Ioannis Kapodistrias
    Archaelogical Sites
National Archaeological Museum of Athens, the largest archaeological museum in Greece. one of the most important museums in the world devoted to ancient Greek art. It was founded at the end of the 19th century. It houses and protects antiquities from all over Greece, displaying their historical, cultural and artistic value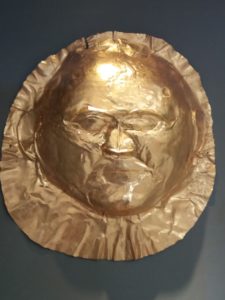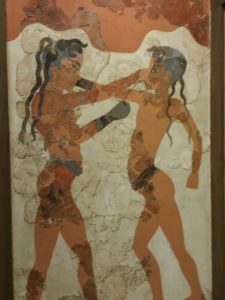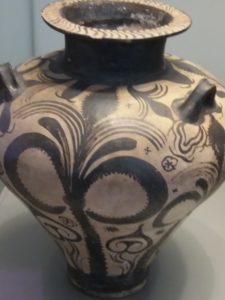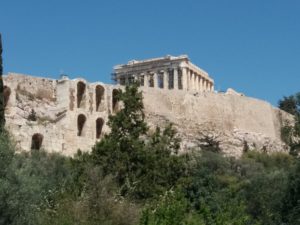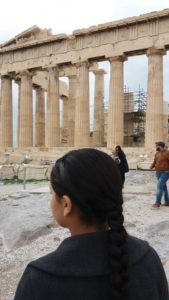 Green areas
Parking 
On Kanigos square, 120 meters from the WELCOMMON HOSTEL, you can find a 24/7 parking with a Pay Station and ATM. See the map here