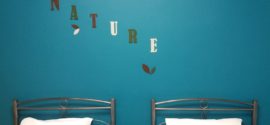 WELCOMMON Hostel Philosophy
We are part of the LE MAT Network: special place, people, values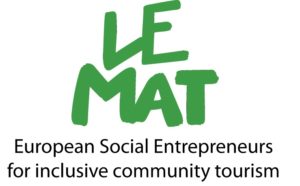 We are part of the HOSTEL WORLD network
and the
HOSTELLING INTERNATIONAL network

The WELCOMMON HOSTEL is a seven-floor facility building in the center of Athens that offers accommodation for people of all ages and places, a hostel for sustainable tourism, a proposal for accommodation of social, cultural and environmental active groups and persons during their stay in Athens. Located in the heart of Athens, Welcommon Hostel is a 4-minute walk from National Archaeological Museum of Athens, 4-minute walk from Omonia Square and 600 m away from National Theatre of Greece, very close to Acropolis and its museum.
The WELCOMMON Hostel is something more than just a nice hostel with social impact. It is also a place for social gathering and experiment, a center for innovation and art, as well as a centre for for social and green innovation and economy, for social and job integration for Greek locals, migrants and refugees.
The WELCOMMON Hostel is run by the social cooperative ANEMOS ANANEOSIS / WIND OF RENEWAL.
WELCOMMON Hostel means welcome in common – together. It is not only an opportunity to stay in a good place in Athens, the Greek capital; it is also a way to:
– enjoy your stay in the city,
– discover its social, cultural and environmental side,
– exchange experiences and ideas
You have a variety of options for accommodation in WELCOMMON HOSTEL; you may like to share an eight-bed dormitory with your friends or other travelers; or you may prefer to stay in a five-bed room, a four-bed room, a three-bed room, a twin or double bed room or a single; you may need a cheap room or you may be willing to pay a little more for some extra perks; or you may like to go for a room with a balcony. Regardless of what you select, all rooms are comfortable, clean and attractive; a lot has been artistically designed with reused items, always with your comfort in mind.
Our Hostel is accessible and friendly to disable persons #Disable #disabled #handicap #handicapped
We are a bicycle-friendly hostel #cycling #bicycle 

ANEMOS ANANEOSIS / WIND OF RENEWAL and the Welcommon Hostel have received 11 international and European-level distinctions for innovation and contribution to the social economy, social innovation, social and green impact. They were also between the 5 good practices presented during the show "EuroMed Citizen Visions" that took place on 7th June 2021 under the umbrella of the Federal Foreign Office's "Long Night of Ideas 2021". The project was lead by ZAK | Centre for Cultural and General Studies at Karlsruhe Institute of Technology in cooperation with the Anna Lindh Foundation. It was a follow-up project of EuroMed Citizen Reporters "Hope in the Time of Corona: EuroMed Citizen Visions" storytelling campaign and showcase more than 40 civil society initiatives in Europe and the Mediterranean that convey hope, solidarity and visions of an active, diverse and agile international civil society.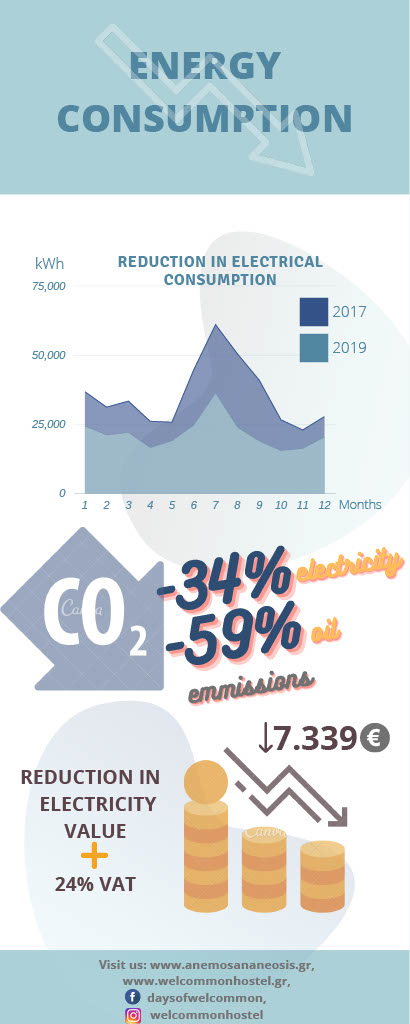 Our philosophy is that we want to be part of the social change we want to see happen. Anemos Ananeosis/Wind of Renewal has a strong commitment to building a better world through social and green innovation and the cooperative business model. We want to influence the direction of our society to become more sustainable and ecologically and socially fair.
We invest in energy efficiency, reduction of fossil fuel use, led lighting and solar energy (for producing hot water for use) with good results in reduction of CO2 emissions
Our vision is to bring close people from all over the world, to enable them to communicate, to be entertained and to explore the creative side of Athens. In the WELCOMMON Hostel we can introduce you to the world of Greece's cultural, environmental and social organizations as well as of social economy. You can also contribute with your ideas and experience. It highlights the positive impact that cooperatives and social enterprises have on communities, revitalizing neighborhoods, making bridges between communities, social groups, newcomers and local people.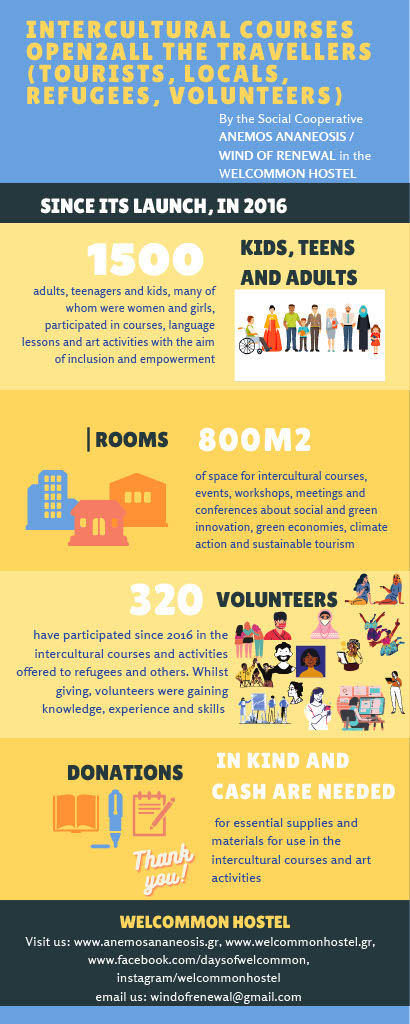 Our mission is to daily improve and develop our services, make our hostel more than convenient, friendly and live, artistic and social innovative. We can organise your study trip in the city and provide details about interesting social events and groups. We can also supply you with all necessary information on other Greek cities, islands or a mountainside, connect you with cycling groups, or let you know the secrets of culinary delights.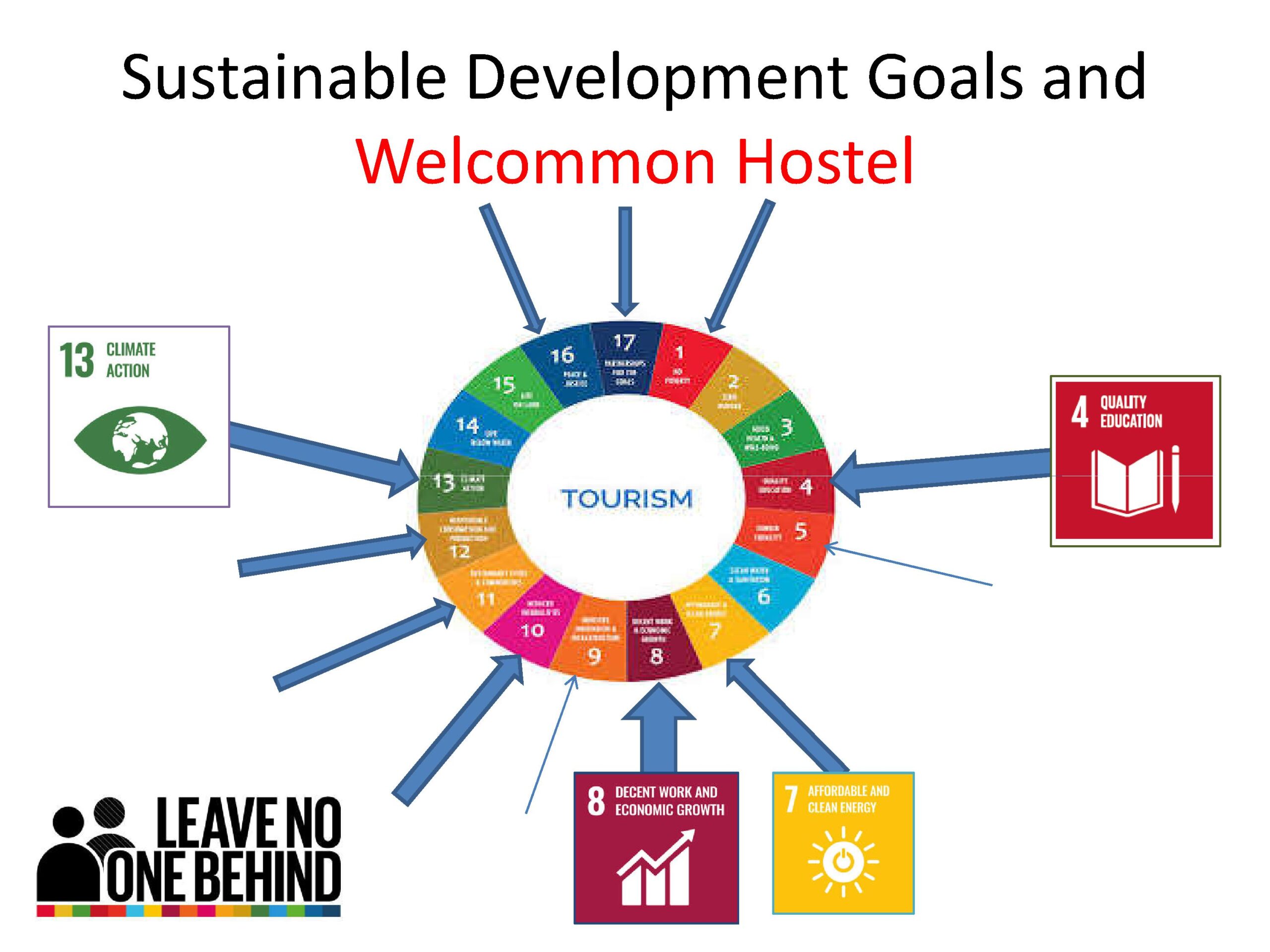 #sustainabletourism #bicycletouring
Our Bar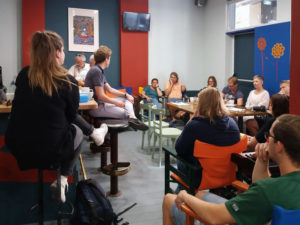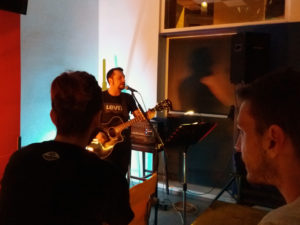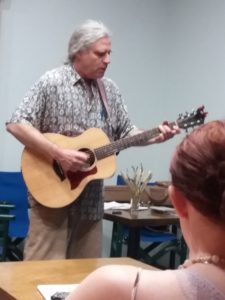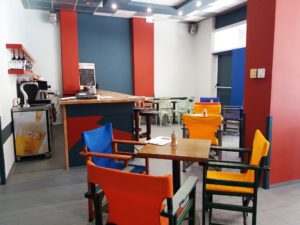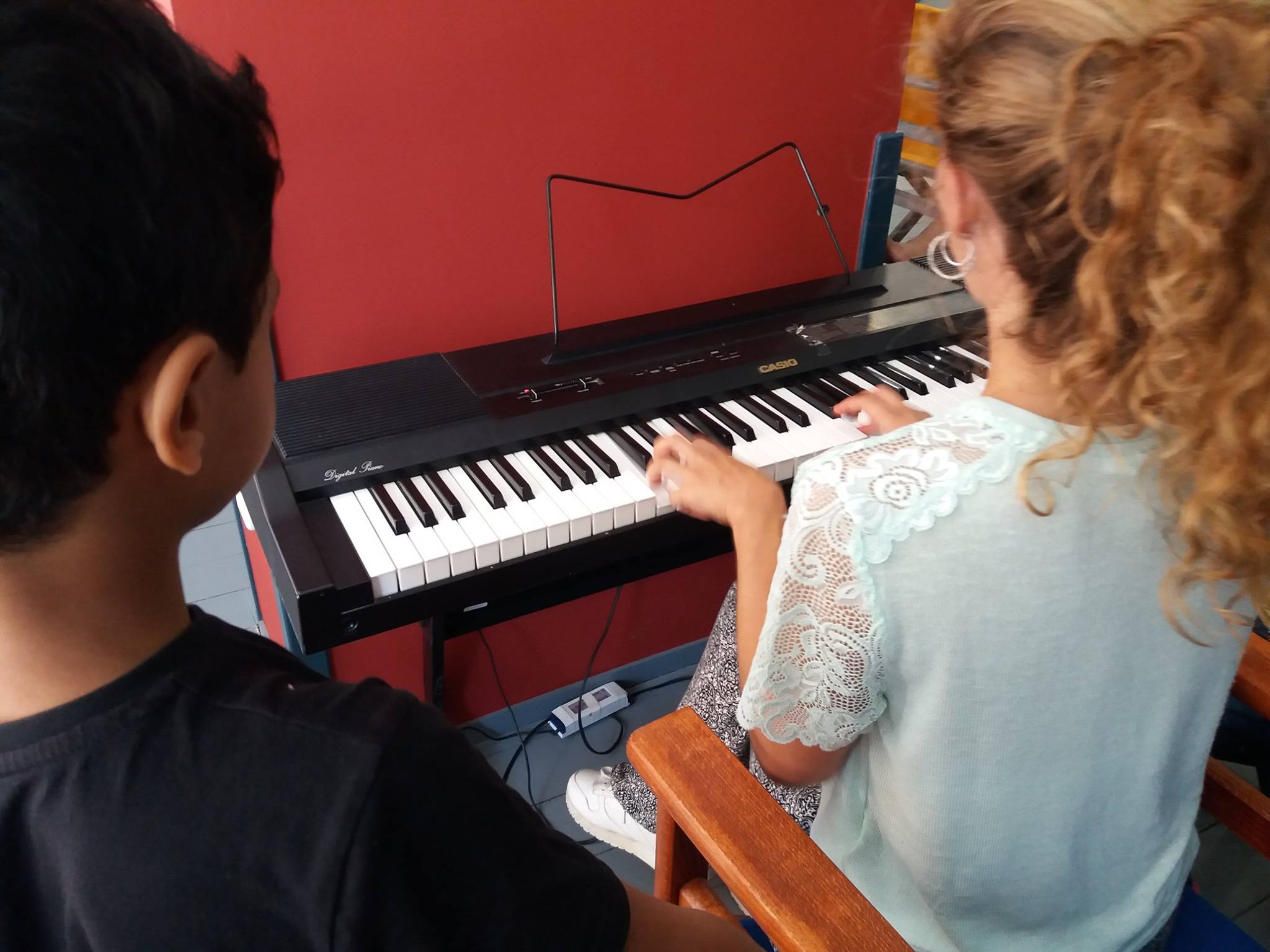 Our "Dialogue"- Art Hall & our "Green" seminars' Hall
for events, exhibitions, seminars, workshops, perfomances. Dialogue, seminars, art matter!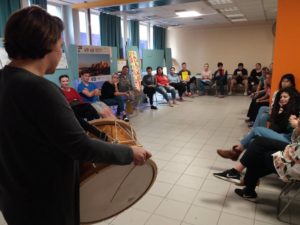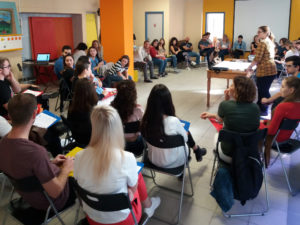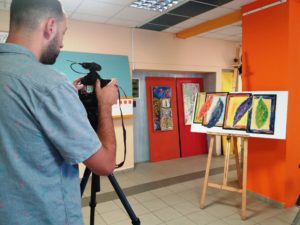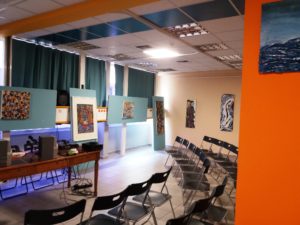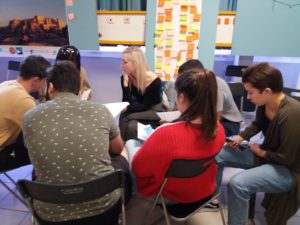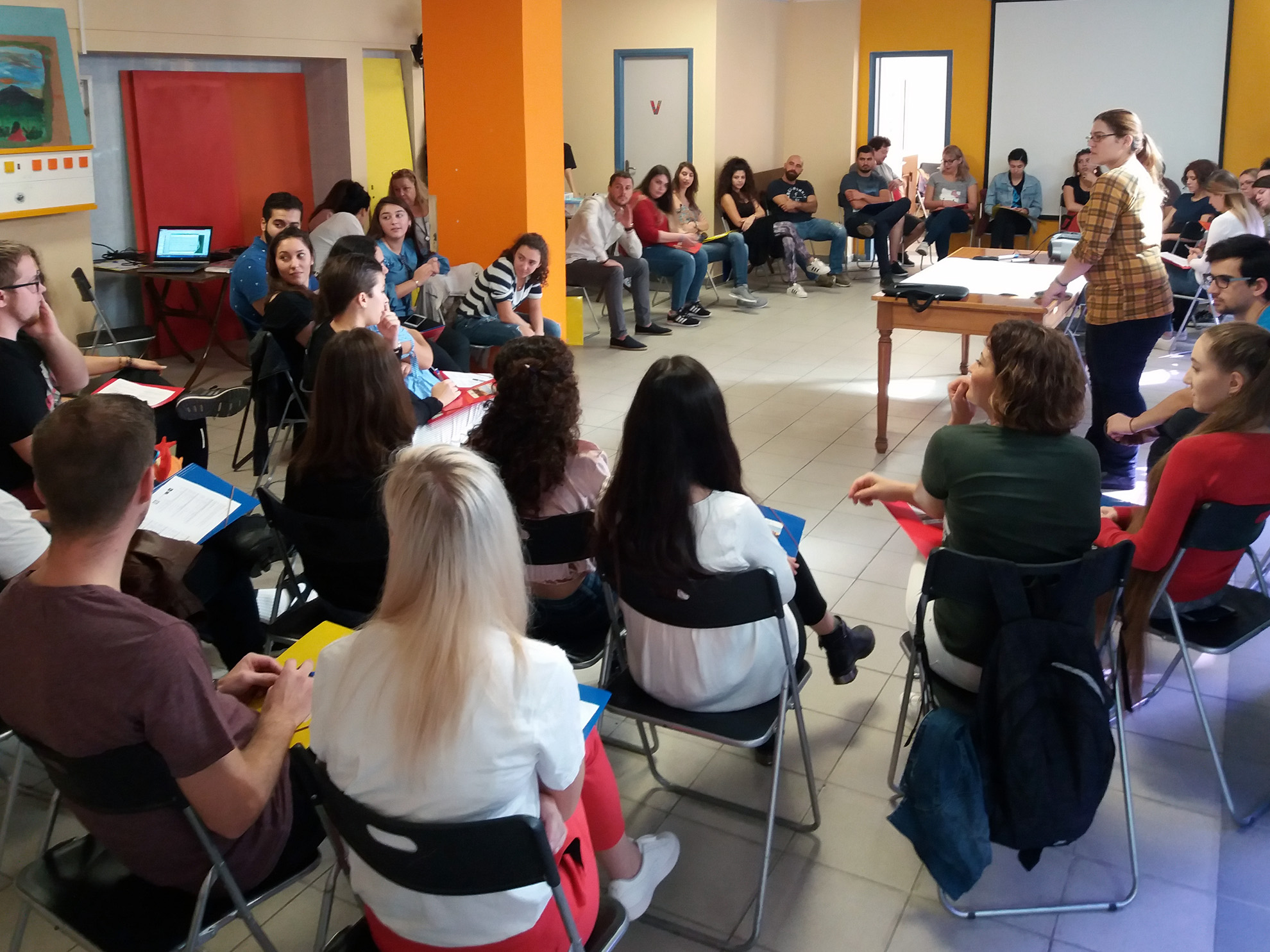 Special offers – Discounts And Benefits
Please regularly check the discounts and special offers that you may have on our services.
Special prices for groups.
Are you a student in Greece, Europe, Asia, Africa, Australia or America? If you have a valid ISIC Card, International Student Identity Card, we offer you up to 20% discount on our services prices (accomodation, bar etc).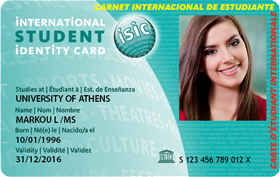 Are you a teacher and have a valid Internationla Teacher Identity Card? We offer you up to 20% discount on our services prices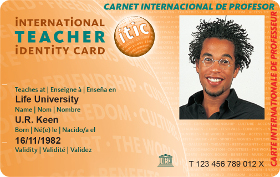 Features
In the heart of Athens
Near to subway
Near to main archaeological sites
Near to cultural attractions
Conference/Workshop room
Exhibition hall