Wind of Renewal and Welcommon Hostel could be partners at adult training or youth meetings project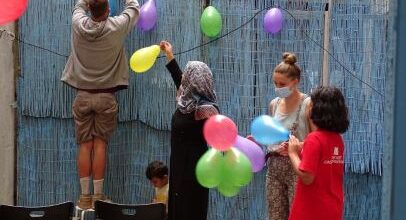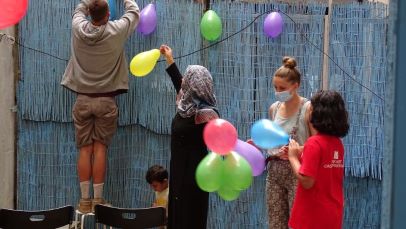 Are you an organisation looking for a partner in
#Greece
,
#Athens
, for an
#Erasmus
+ project at "adult training" or "Youth exchange"? The social cooperative Wind of Renewal and its innovative
#Welcommonhostel
can be an interesting option.
The WELCOMMON HOSTEL is an innovative and inclusive new Hostel in Athens and also a social experiment. We are combining 3 different aims: sustainable tourism in Athens,  social inclusion / job integration. Social innovation, social economy and climate / environmental activity / green transition. It is a project run by the cooperative WIND OF RENEWAL.
Anemos Ananeosis / Wind of Renewal was founded as a social cooperative in Athens in 2014. Born out of a desire to help in social and green innovation and transition of Greece, promote social and green innovation and economy, sustainable tourism, welcome all the different travelers-tourists, refugees, volunteers, migrants, nomads workers, Erasmus, students – provide safe accommodation, socializing, intercultural environment, social inclusion, environmental awareness. Anemos Ananeosis/Wind of Renewal has a strong commitment to building a better world through social and green innovation and the cooperative business model. We want to influence the direction of our society to become more sustainable and ecologically and socially fair. We are part of the social change we want to see happen.
Possible fields for collaboration in the Welcommon Hostel:
More about our activities, expertise and innovation, here:
ANEMOΣ ΑΝΑNEΩΣΗΣ / WIND of RENEWAL , a social cooperative for social – green economy
WELCOMMON HOSTEL, an innovative hostel with social and green impact, a center for green and social innovation
https://www.instagram.com/welcommonproject